Congratulations on earning your Urgent Care Center Accreditation!
Accreditation is a benchmark of quality, not only to those involved in the health care industry but to the general public as well. Many patients will appreciate an Urgent Care Center that has attained this level of excellence. Your Accreditation is a symbol to your patients that your Urgent Care Center is committed to providing high-quality care. We encourage you to display your accreditation certificate in a prominent place in your Urgent Care Center and the web badge on your website to demonstrate your commitment to Safe Clean Care.
Now that you have successfully completed the accreditation process, it's time to share the good news with others! Publicizing your organization's accreditation is a great way to boost community awareness of your services and demonstrate your commitment to high-quality care for your patients. Download these Tips for spreading the word about your achievement.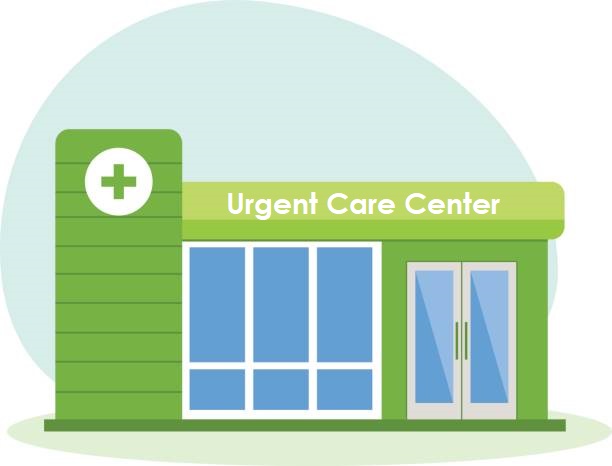 As a National Urgent Care Center Accreditation (NUCCA) Accredited Urgent Care Center, you have access to an exclusive benefit!
NUCCA has partnered with UptimeHealth to provide compliance software for Accredited Urgent Care centers.
UptimeHealth is the only company in the market that simplifies and automates the management of daily, weekly, monthly operational compliance practices required by urgent cares. Their powerful features support new and existing urgent cares throughout the accreditation survey preparation process and beyond. In general, UptimeHealth will help its users:
Remain compliant with important quality and safety tasks;

Digitize and automate a manual paper process that can be accessed by mobile phone or tablet;

Gain compliance visibility across all locations of compliance status; and

Document and keep a complete history of all compliance tasks on a cloud-based platform.
As health care providers prepare for more COVID-19 cases, staff managers can automatically generate new daily tasks and protocols and deploy them system-wide.
Click here to learn more and claim your exclusive benefit.

NUCCA also has many other resources to assist in your clinic, including Disinfection Technology, Continuing Medical Education, a Documents Database, and more. Go to Urgent Care Resources to access all of these useful tools.


Reaccreditation
To prevent lapses in your accreditation status, your medical practice will require a regular survey at least once every three years. NUCCA will send a renewal notice and invoice via email to the clinic 90 days ahead of the renewal date. To prevent a lapse in accreditation, surveys should occur within 30 days of the expiration date. The Certification Coordinator will work with you to assist you through the reaccreditation process.