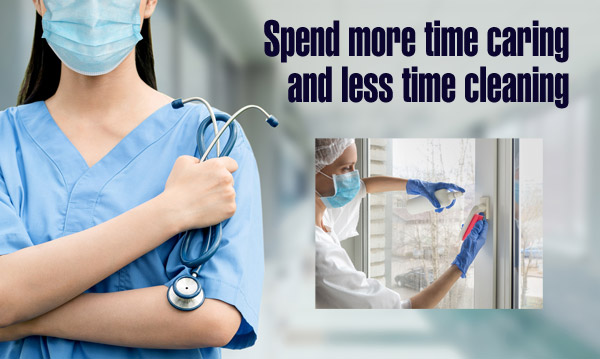 Focus Hypochlorous Acid (HOCl) Disinfection Technology
The Focus HOCl Disinfection Technology is the world's most complete and powerful disinfection system
based on the science of Hypochlorous Acid, that can benefit virtually any business, allowing them to
reopen sooner with greater public safety and confidence. FTS/HOCl Disinfection solutions are up to
100x more powerful against all known pathogens than any industrial, chemical, bleach or antibacterial.
They are all-natural, non-toxic, environmentally-friendly and 100% safe on or around humans, pets,
plant life and even food sources.

HOCl is a naturally occurring oxidant produced by our bodies' white cells, so it's completely safe and
even beneficial to the human body. Conventionally it is simply water, saline and electrolysis in specific,
highly-effective pH balanced concentrations. It has been studied thoroughly and used as a medical antiseptic for more than a century.
These powerful, non-toxic HOCl solutions are EPA approved as disinfectants. And unlike toxic chemicals, bleach or antibacterials, these solutions can be applied in any number of ways from simply wiping or spraying it on any non-porous surface, to fogging or misting it into the air to disinfect large areas in minutes, hassle-free, saving time and money, while reducing storage space now used for hazardous liquids and chemicals.

Products include pre-packaged liquid/spray solutions and sprayers for multiple applications including various types of hand sanitizers, lotions and washes for protecting customers, patients and staff.

Patient-friendly Hypochlorous Acid (HOCl) is the solution! One of the world's most powerful
antimicrobials…HOCl is:
Non-toxic and environmentally-friendly

Up to 100x more powerful than bleach

Patient-safe, no toxic smell or residue

EPA registered disinfectant antibacterial/antiviral

Proven powerful- used for more than a century

Patient-friendly Hypochlorous Acid can be fogged in mere minutes. No special PPE required.

- For More Information - - Speak With A Specialist -


Be sure to mention you were referred by NUCCA!